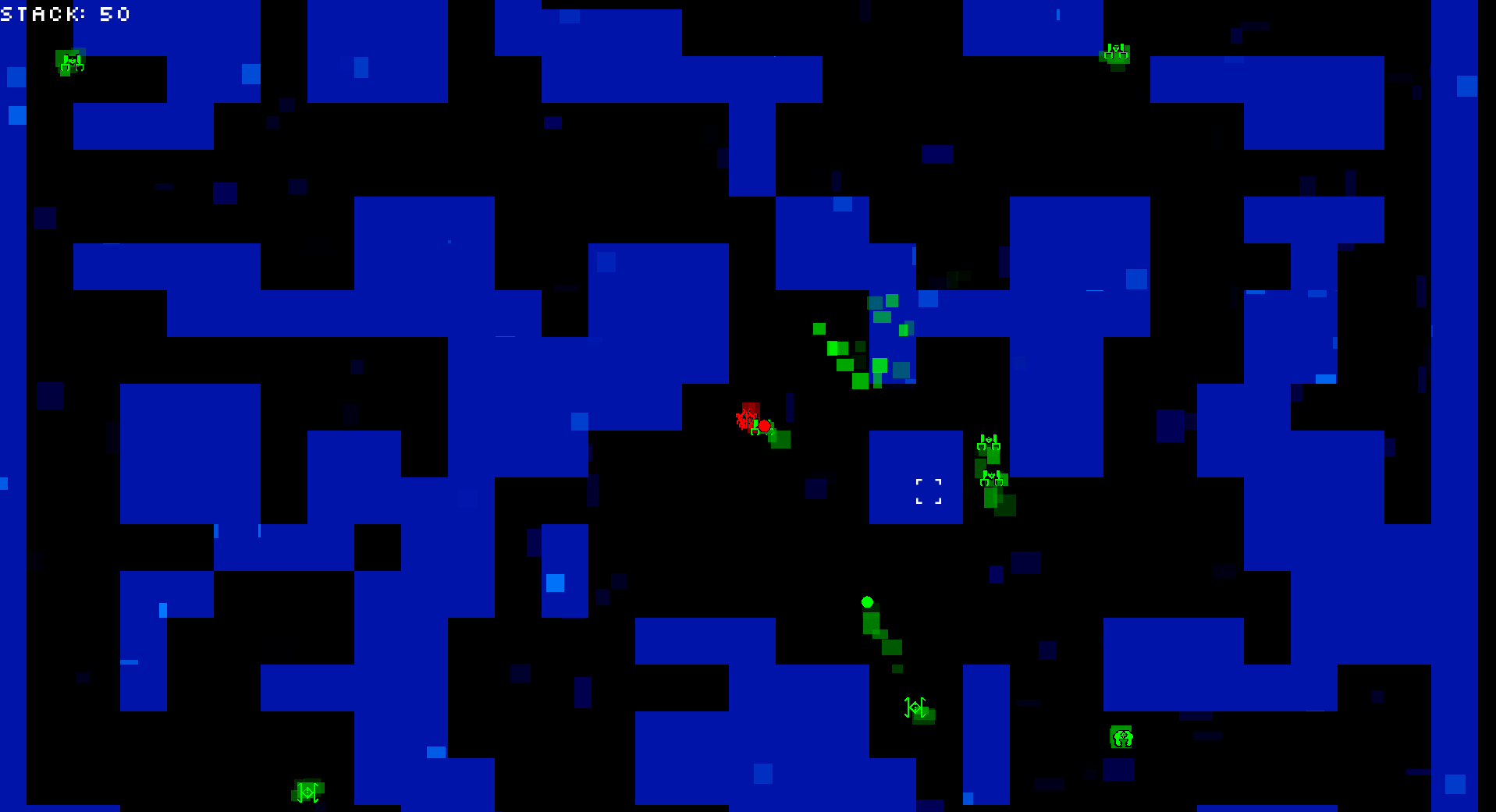 MAL
A downloadable game for Windows
MAL is a top down shoot-em up game where you control an abberant program moving through the perilous conduits of a computer network (10 levels in all).
Your goal is to make it all the way through the network and reach the wider internet and delicious digital freedom.
You are opposed by numerous defensive programs that will seek out and destroy you, make sure you get them first! Harvest binary fragments from defeated enemies to boost your speed and potency, but beware of other enemies that are trying to clean up your mess.
This game was created to develop my C++ skills and to test if I could write an efficient collision-engine from scratch (no third-party collision libraries are in use).
Controls are WSAD keys to move. Left-clicking the mouse fires a bullet to where the cursor is pointing. Right-clicking the mouse will teleport you to the cursor position.
Thanks!
Ed Cornish
Acknowledgements:
BPDots font used under Creative Commons Attribution-No Derivative Works 3.0 Unported (http://creativecommons.org/licenses/by-nd/3.0/) - copyright George Triantafyllakos of http://backpacker.gr.
Silkscreen font is used under SIL Open Font License (http://scripts.sil.org/cms/scripts/page.php?site_id=nrsi&id=OFL) - copyright Jason Kottke (jason@kottke.org)
All sound effects are used under CC0 Creative Commons License (https://creativecommons.org/publicdomain/zero/1.0/) - courtesy of Juhani Junkala (juhani.junkala@musician.org)
This software uses the following Open-Source libraries:
Micropather library (https://github.com/leethomason/MicroPather) by Lee Thomason (http://www.grinninglizard.com)
SFML library (https://www.sfml-dev.org/license.php) by Laurent Gomila (laurent@sfml-dev.org)
Thor and Aurora libraries (http://www.bromeon.ch/libraries/thor) by Jan Haller (bromeon@gmail.com)
All other assets not explicitly mentioned above are licensed under the MIT license.
Extra kudos to those who helped test and improve the pre-1.0 versions:
Neil Boulton, Stephan Chiera, Jamie Goodliffe and Steve Hall.
Install instructions
To install MAL, run the MalInstall.exe installer. This will copy the files needed to play to a location you specify. All dependencies are included.